Affordable Car Service: Luxurious Rides with Sprain Limo
Harris Wilson
Affordable Car Service NYC – Hire Top Vehicles For Easy Rides In NYC
Affordable car service offers a high level of convenience and flexibility. Unlike public transport that follows fixed routes and schedules or traditional taxis that might be challenging to find during peak hours, an affordable car service operates on-demand, allowing passengers to request rides whenever and wherever they need to go. On-demand nature of the service makes it particularly valuable in urban areas where transportation needs can be unpredictable and time-sensitive.
Public transport and traditional taxis are ready when you are available anytime, anywhere. They may only sometimes offer the comfort, reliability, and safety that many passengers seek. In such a vibrant and fast-paced environment, finding an affordable car service that provides top-notch vehicles and exceptional service can elevate your travel experience significantly.
What you need to know about an Affordable Car service:
An affordable car service is a transportation option that offers reasonably priced rides, making it a cost-effective alternative to traditional taxis or other car services. Affordable car services are designed to provide customers with reliable, comfortable, and safe transportation without the premium price tag. The term "affordable" refers to rates that are budget-friendly, ensuring that passengers can enjoy a quality travel experience without overspending. Technological advancements have driven the rise of affordable car services. Many of these services utilize smartphone apps or web platforms to connect passengers with available drivers quickly. In this blog, we will discuss the 4 Major conveniences of affordable car service and what to look for while choosing the best affordable car.
4 Major Conveniences of Affordable Car Service:
Owning a car can be a hassle. You must be worried about maintenance, insurance, gas, and parking. And if you only use your car occasionally, it can be a good use of money. That's where affordable cars come in. These services provide a car on demand, so you only pay for the time you use it. This can be a great way to save money and hassle. When we talk about convenience, we are talking about what aspects of car services should be provided. Here are some major conveniences of affordable car service that should be looked at thoroughly: 
The Ideal Choice of Car:
One of the major key advantages of opting for such services is the ability to choose from a diverse range of vehicles, each tailored to meet your specific preferences and needs. Whether you desire a sleek sedan, Economy Sedan, Executive Sedan, SUV, or even a limousine, affordable car services offer a wealth of options to ensure your journey is nothing short of extraordinary. It's your choice and the right time. The journey will never stop. Your choice, Your car.
Punctuality and Reliability:
Punctuality and reliability are two of the most important aspects of professionalism in car service. Booking an affordable car service in NYC can expect professionalism and punctuality. Many car service providers place a high value on customer satisfaction, ensuring that their drivers arrive on time, every time, to pick you up and drop you off at your desired locations promptly. This helps us to understand punctuality and reliability is the backbone of affordable car, which have always provided excellent customer service.
Cost-Effectiveness:
Regarding transportation options, cost-effectiveness is important in making rides accessible and enjoyable for passengers. Having a cost-effective option compared to traditional taxis or ride-sharing services is one of the benefits for customers to enjoy their ride safely and soundly. Compared to traditional taxis or ride-sharing services, have many reasonable prices offered by these services to ensure that every journey becomes a safe and sound adventure for the passengers.
Easy Booking and Payment: 
One of the biggest conveniences of affordable cars is the ease of booking and payment. Many offer user-friendly mobile apps or websites for convenient booking and cashless payment options. Passengers can book a ride with just a few taps on their smartphones, and the car is at your doorstep ready for you to take them to the given location in no time. By settling the fare digitally, streamlining the entire process and your journey can begin. This makes it much easier and more convenient to get a ride than if you had to call a taxi or a cab. You don't have to worry about carrying cash or finding an ATM. And you can book a ride from anywhere, as long as you have an internet connection.
How Easy Booking and Payment Works for Affordable Car Service:
Here are the 6 easy steps for booking and payment: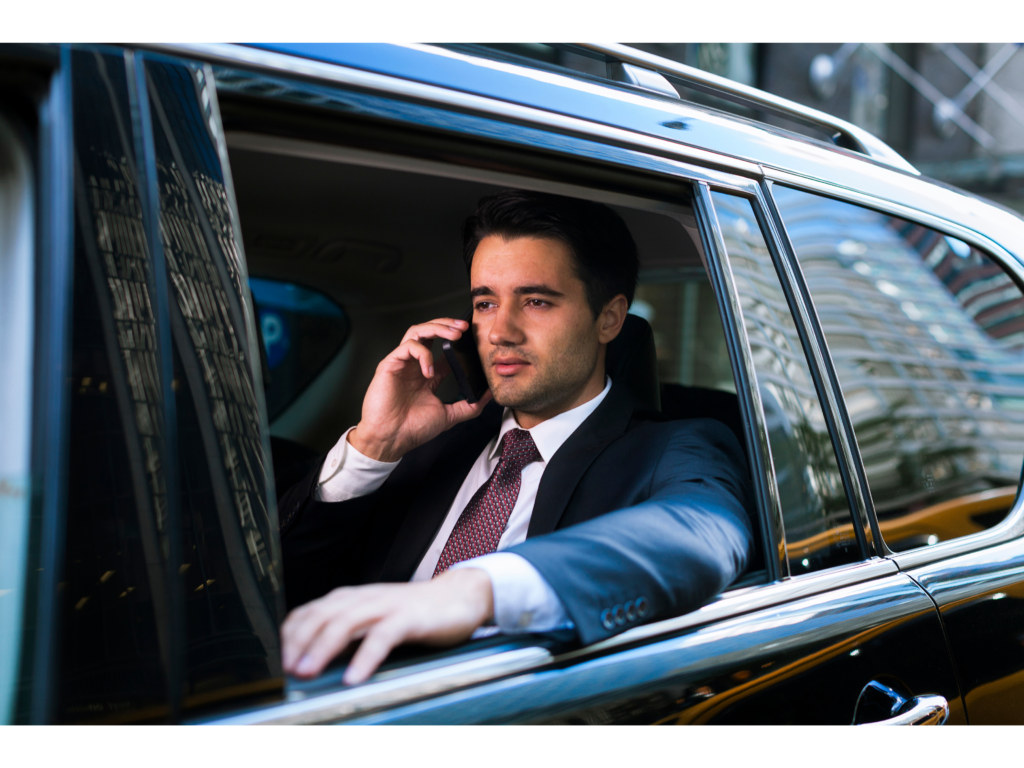 Download the app or visit the website of the car service you want to use.

Create an account and enter your payment information.

Enter your pickup and drop-off locations.

Select the type of car you want.

Confirm your booking and pay for your ride.

That's it! Your ride will be dispatched to your location shortly.
Uninterrupted Travel Experience:
With an affordable car, the journey starts right from the moment you enter your chosen vehicle. There's no need to navigate busy public transportation systems or taxi cabs on crowded streets. Your chosen car awaits, ensuring you experience uninterrupted travel without delays or hassle. The journey becomes a part of the adventure, where comfort and efficiency align to create an unforgettable experience.
What to look for while Choosing the Best Affordable Car Service in NYC:
New York City is one of the largest and most busy cities. It can be easier to get around with a car. However, owning a new car in NYC can be expensive, so many people opt for affordable car services instead. Many affordable car services are available in NYC, so deciding which one is right for you is challenging. Things you want to know about the affordable car we provide in NYC. Here are some best tips you can believe in:
Comfort, Safety, and Relaxation:
Many reputable car service companies prioritize the safety and comfort of their passengers. They maintain a fleet of well-maintained, luxurious vehicles that come equipped with modern amenities to ensure a relaxing and enjoyable ride throughout your journey. At our affordable car service, we prioritize customer satisfaction by delivering exceptional comfort and reliability. Safety is our major concern as we believe that every passenger deserves a secure journey to their destination. We ensure that you can travel anywhere you want with peace of mind.
Well-trained and professional Drivers:
When you hire a reputable car service, you can expect well-trained and experienced drivers who understand NYC's intricate roadways. They will easily navigate the city, avoiding congested routes and ensuring you reach your destination efficiently. 
To uphold your commitment to safety, A team of well-trained and experienced drivers undergo rigorous training to master defensive driving techniques and handle various road conditions skillfully. Our drivers not only possess an excellent track record but also exemplify professionalism and courtesy, ensuring that your journey is not only safe but also pleasant.
Read and Check Customer Reviews:
Before making a reservation, read online reviews and testimonials from previous customers. This will give you different feedback about the company and a positive impression of our reliable customers to get their services. Reading and checking customer reviews is valuable in choosing the right affordable car service. By learning from previous customers' experiences, you can gain valuable insights into the company's reliability, service quality, and overall customer satisfaction. 
Compare Prices with Affordable Cars: 
Understanding the cost is a significant factor in choosing a car service, but our affordable car service is the perfect balance of affordability, comfort, and safety that can be given. We were comparing the prices of different car service companies to balance value and cost. See the difference for yourself and experience comfort and safety. We believe you deserve to enjoy a ride that leaves you relaxed, rejuvenated, and, most importantly, secure.
Elevate Your Everyday Rides with Sprain Limo:
Choosing an affordable car service for your everyday rides in NYC is a decision that reaps rewards beyond your expectations. The blend of cost-effectiveness, punctuality, comfort, and safety makes these services an essential part of your daily routine. Sprainlimo stands as the epitome of excellence, offering the best rates and an array of features that redefine your travel experience. With a little research, you'll be able to find the best affordable car service NYC for your needs.
So, whether you're here for business engagements or leisurely explorations, entrust your transportation needs to Sprain Limo for an extraordinary journey that aligns with your requirements, ensuring that everyday rides become seamless and stress-free. Make your step into the world of Sprain Limo services and discover a realm of comfort, safety, reliability, and convenience that enhances every aspect of your daily commute.